Leadership Board of Trustees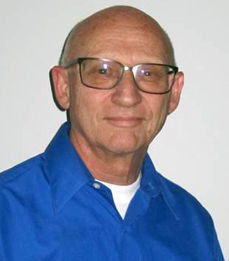 Steve and his wife Arline have been members of Kol Ami for 9 years during which Steve has served on the Board of Trustees as Vice President and  Secretary as well as being actively involved on several committees including Facilities, Finance,  and the Charity Golf Tournament, before becoming President.
Steve Cohen was born and grew up in Brooklyn, NY where he graduated from Brooklyn Technical High School and Polytechnic Institute of Brooklyn ( now part of NYU) with a BS in Metallurgical Engineering.  He also has an MBA in Economics and Finance from Fairleigh-Dickinson University and is a Vietnam Veteran having served in the Army Corps of Engineers as an Officer.  Steve worked for almost 40 years for several aerospace companies in NJ, ME, AZ and a medical device manufacturer (Medtronic) before retiring.
He has been married to Arline for nearly 42 years and has two children, Hildie (who will be moving back to AZ in August) who works for NORC, an independent research organization associated with U. of Chicago, and Fred who lives in Tempe with wife Angela and works for American Airlines.

Originally from Grand Forks, ND, Russ currently serves as Temple Kol Ami's Vice President and has held previoud Board leadership positions inthe past. Russ has a bachelor's degree in Marketing from the University of North Dakota, along with a masters degree in Computer Information Systems from the University of Phoenix and is PMP certified. His professional activities have been primarily focused in the financial technologies space for over 20 years, serving in various technology, product and program leadership positions for companies based in the Phoenix area, Washington D. C., and Boston
Russ and his wife, Ellie, have two wonderful children, Sam and Hannah, and reside in Scottsdale. Both Sam and Hannah are in the Temple's Religious School. This is their second time living in the Phoenix area after briefly residing in Alexandria VA just outside of Washington, DC for six years.
Both Russ and Ellie have been members of Temple Kol Ami since 2012 but TKA supporters going back several years prior. Additionally, Russ serves on the Finance Committee.
The Reeves family joined TKA in 2010, coincident with the appointment of Rabbi Schneider. In the short time we have been members our temple has become a most meaningful part of our lives and the temple members an extension of our family. TKA is a warm and inviting place where everyone is welcomed and inspired intellectually, religiously and communally. A holy place where "Doing Jewish" takes shape and meaning.
My wife and I own and operate our 3rd generation family wallcovering and finish contracting business, Reeves PaperHanging, Inc. which is enjoying its 44th year in Phoenix.
Our 3 children are involved in temple activities, religious school and volunteering in and out of the temple. As a family, we particularly enjoy the community events around the Paradise Valley food bank bringing much needed food stores to the numerous families served through their efforts.
It is with great pride and humility that I have accepted the nomination to the board of trustees. I hope to be a valuable member and am committed to my involvement in the board activities.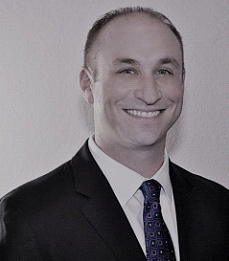 Josh Cohen grew up with Temple Kol Ami.  His parents, Roger and Victoria Cohen, were founding members of the congregation, and he received his early Jewish education and became a Bar Mitzvah before the current facility was built.
Josh and his wife, Danielle, met in high school as camp counselors at Camp Swift, were married by Rabbi Herring, and they and their family have remained involved as active members through baby namings, religious school and their two oldest daughters each becoming a Bat Mitzvah with Rabbi Schneider.  Josh and Danielle have four beautiful daughters, Taylor (13), Makayla (13), Riley (10), and Cassidy (5).
Recently Josh has been a member of the golf committee and the finance committee at Temple Kol Ami.
Josh graduated from the University of California, Los Angeles (UCLA) with a B.A. and from Arizona State University (ASU) with an M.B.A.  He is a Senior Manager at Barrett Sports Group, LLC, a consulting firm specializing in the business of sports.
Josh is honored to join the Board of Trustees of Temple Kol Ami and to assist in the continued growth of the congregation.

Courtney Beyer has been a Temple Kol Ami member since 2008 along with her husband Marc and two boys who are currently attending the Early Childhood Center. Raised in Tempe, Courtney and her family were members of Temple Emmanuel while Marc and his family were members of Temple Har Zion.
A graduate of the University of Arizona having earned a business degree, Courtney's career in Human Resources is primarily focused in the hospitality industry. Spending time with family and friends, including being an active participant at Temple Kol Ami, Courtney is honored to have been selected to join the board and is looking forward to making valuable contributions with fellow board members.
Lisa Elbogen and her husband Gary joined Temple Kol Ami in 2003. They have been married for over 20 years and are the proud parents of triplet boys; Jake, Alex and Drew who are now students at the University of Arizona.
Lisa spent her early years in Colorado Springs, graduated high school in Los Angeles and went to college at the University of Montana. After graduating college she went back to Colorado, spent a year there then moved back to California to live near the beach. Gary and Lisa then moved to Arizona in 1995.
Lisa is a stay at home mom and spends much of her time volunteering. Her passion is walking and socializing homeless dogs and puppies at the Arizona Animal Welfare League, getting them ready for their forever homes. While her boys were in elementary school, Lisa volunteered in their classrooms on a weekly basis and spent many hours working for the school's PTO while chairing the fundraising committee. She has also been the chairperson for the past two Temple Kol Ami golf tournaments which were enjoyed by all who played and were financially successful for the temple.

Phil and his wife Hannah have been members of Temple for over 20 years. They have both taught religious school and now tutor the B'nai Mitzvah students. Phil has previously served on the Temple Board and is a Past President of the congregation. Their son Danny and his family are also members of Temple and their three children Joey, Emily and Abby have had their B'nai Mitvah celebrations at Temple.
They are both very active in the Temple community. Phil helps chair the annual golf tournament, and they have established a Life and Legacy trust with the Jewish Community Foundation of Phoenix with Temple as the primary beneficiary. Phil is currently a member of our Temple's Life and Legacy committee. He holds a Bachelor's degree from the University of Nebraska at Omaha and an MBA from the University of Utah. He is a retired Air Force Lieutenant Colonel and is a visiting Professor at DeVry University where he has taught for over 30 years. Phil and Hannah are proud to have recently received the B. Charles Herring outstanding volunteer of the year award.
Fred and Susi Fingerhut are founding members of Temple Kol Ami. They enjoy Café Kol Ami and the general warmth and positive feelings they get from temple activities.
Fred came to Phoenix after graduating from Ohio State Medical School to do his internship and OB-GYN residency in 1970 at St. Joseph's Hospital. He practiced OB-GYN for 38 years, retiring in 2014.
Fred and Susi have 2 children: Bonni lives in Phoenix with her husband Jeff and our wonderful grandchildren Sophi and Noah, and Adam lives in L.A. with his husband Stew and our bonus, Luci.
Fred feels very blessed with his life and looks forward to participating as a board member at a very special place with a very bright future.
Gary Goldberg grew up in Cleveland, Ohio and moved to St. Louis, Missouri in 1979. There he worked in the financial side of the shoe business.  A life-long baseball fan, he met his future wife Karen on a train coming home from a Cardinals – Cubs series in Chicago.
Gary & Karen moved to Phoenix in 2000 and have been members of TKA for almost 15 years. Gary currently works for Western Refining in Tempe. He and Karen are avid golfers and enjoy traveling, especially to national parks in the Southwest.
Fred and Sandy Goldenson found Temple Kol Ami while 'temple shopping' four years ago as snow birds and on this, their fourth winter decided to make Scottsdale and Kol Ami their year round home.  They hail from Naperville, Illinois, about 35 miles west of Chicago where Fred practiced veterinary medicine and Sandy was the office manager until they retired in 2008.  They founded Congregation Beth Shalom in Naperville, one of only two synagogues in DuPage county, and between them served in every office from President to oneg cleaner upper.
They are thrilled to live in a community where Judaism thrives and offers so many opportunities for spiritual growth. Additionally, Fred served on boards of directors in Rotary, the Lions Club, the Chicago and Illinois State Veterinary Medical Associations and the local school career education advisory board.
Upon retiring, Fred rode his bicycle across America and Sandy piloted the support vehicle.  He is a ham radio operator, plays the guitar, blows the shofar and enjoys anything outdoors and volunteering in a number of venues here including the ham shack at the Arizona Science Center, The Mcdowell Sonoran Conservancy and Horses Help, an animal facilitated therapy program for kids with special needs and veterans.
Fred and Sandy have two grown children and four grandchildren, living in Illinois and New Hampshire thus giving them far away destinations to visit.  Their other main destination is Israel which they love and continue to visit often.
Stephanie Heymann is a family & wedding photographer based out of Scottsdale, Arizona. She started her business ten years ago and works with many of the areas Jewish families. She has served on many other boards, including Southwest Center For HIV/AIDS where she was instrumental in raising millions of dollars for the agency. Prior to her career in photography, Stephanie worked in advertising for a major publication and has a graduate degree in Education.
Stephanie has been married to Tyler for fifteen years and they have two children, Max & Paige. Max will become a Bar Mitzvah next year in Israel.
Stephanie has been active at Kol Ami since joining in 2013. She has chaired two major fundraising events and enjoys feeding the homeless with her family and other Kol Ami members.
Amy Hummell became the executive director for the Council For Jews With Special Needs (CJSN) in April 2015. Prior to joining CJSN, Hummell was the senior director of field services in the Arizona office for the national organization Autism Speaks, where she was responsible for autism advocacy, education and fundraising in four states. She also oversaw all aspects of one of the state's largest fundraising walks, Arizona Walk Now for Autism Speaks.
Amy holds a BA in Speech Communication from the University of Missouri-Columbia. After graduation, she became a travel director for an international tour company and visited 22 countries in 2 years. Amy has worked in Washington, DC for Sen. John C. Danforth where she met her husband Brian, and NYC for the New York Philharmonic. The couple moved to Kansas City where their children, Audrey and Walter, were born. In 2006, they moved to Arizona to be closer to Amy's parents who are also members of TKA.
The Hummell family joined TKA in 2012, in time for their daughter to start studying Hebrew. In May 2014, Audrey became a Bat Mitzvah. Walter's date is set for June 2018. Since joining, Amy has organized the year-end of religious school picnic, given blood during numerous blood drives, served on the Membership Committee that saw over 60 families join the congregation, and danced in the Motown version of the Purim Spiel. She also was part of the second leadership series class where she learned the history of TKA and the current operations. As a family, the Hummells have helped with the annual food drive shopping and stocking the food bank shelves, and been honored on numerous occasions to participate in the High Holy Day services as greeters, reading aliyahs, lifted and dressed the Torah, and read the prayers of the community.

Roger Lurie, along with his wife Barbara, have been Temple Kol Ami members since 2000. As empty nesters, Roger and Barbara live in Scottsdale with their cat named Tiger. Roger is also the proud parent of 2 adult sons and a daughter in law who are independent and living in the Phoenix area.
Roger grew up in suburban Detroit and came west to attend college at Arizona State University. Deciding that sunshine and warmth were better than the northeastern climate, he stayed to eventually pursue a career in Information Technology at Arizona State University. After 27 years at the university, Roger was recently promoted to Executive Director for Enrollment Services Information Systems where he oversees a staff of 26 that manage technology for admissions and student services. He is also Chair for an Oracle Technical Advisory Board.
In his spare time, Roger is an avid runner, bicyclist, swimmer and hiker. He has competed in several events including marathons and triathlons. Roger is also an amateur photographer and likes to read novels. With Barbara, he attends Friday night services on a regular basis and enjoyed a memorable Temple Kol Ami Israel trip in 2013. Roger looks forward to making a difference and supporting the Temple in this new role on the Board.